News Africa : Court jail cultist, rapist for life
Court jail cultist, rapist for life
A man in his early twenties, Moses Adedotun is set to spend the rest of his life behind bars after he was sentenced by an Akure High Court to seven years imprisonment over membership of a cult group, and life imprisonment for rape.
Justice Samuel Bola of Court "4" of the Ondo State High Court, who gave the judgement, stated that the evidences brought before the court proved beyond reasonable doubt that the accused indeed perpetrated the crime.
According the Justice Bola, the culprit was found to be a member of a cult group based in Nasarawa called "Arogbale", using his membership of the cult to terrorize his neighbours.
The second count charge read that the accused person was alleged to have forcefully had carnal knowledge of a student of Adeyemi College of Education who lives off campus, Miss Suara.
The victim, who narrated the ordeals she went through in the hands of Moses before the court, said that he was a neighbour who lived near her house who is notoriously known for extorting people within the locality, and bullying young men and women alike.
"On the fateful day I was raped, he lured me into his room on the pretence of sending me to buy him groundnuts and directed me to wait for him in his room as soon as I came back with the groundnuts.
"I met a guy in his room when I entered but he had sent the guy out of the room when I came back.
According to the victim, she pleaded with him that she was a virgin but that he would not be dissuaded from his agonising mission and went until he ejaculated inside her.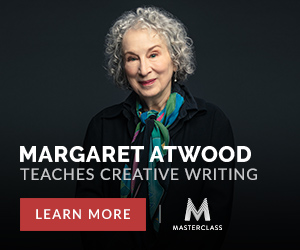 "When he got off me, he forced me to stay indoors and stated that he would still have more after he had taken some fresh air outside and he went outside while he shut the door.
"It was then that I summoned the courage to use his phone which he left inside the room to call my roommate who later came with other neighbours to confront him and I was rescued.
"After the excruciating ordeal, I went to report him to the Student Union Government's president who came the next day to arrest him and handed him over to the police after which I was taken to the school clinic for examination and treatment."
During cross examination by the defense counsel, Stella Adegoke called on the police witness, Sergeant Vincent Okoro who stated that on the 8th of July, the accused was brought to the police station and that on the 10th of same month, the police had closed its investigation after visiting the crime scene with a team of policemen and security operatives from the college along with the accused person.
Dailypost
Buy Now
Premium shared hosting built on our rock solid cloud. Now 50% off for your first term! LiteSpeed, LSCache and More!
Our most popular products. Updated weekly. Up to 20% off!
Official Kala Learn to Play Ukulele Soprano Starter Kit, Light Mahogany – Includes online lessons, tuner, and app, Light Mahogany Stain, Learn to Play Kit